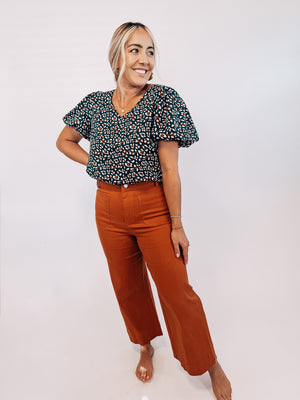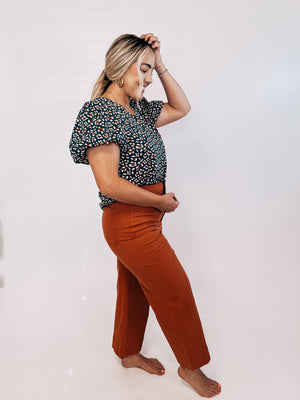 Wild about You top - Kelly Green/Clay
The Wild about You top is a blend of leopard and floral to create a unique pattern that you don't see everyday. The slight puff sleeve gives you a feminine detail while looking fierce in this bold print.
A great addition to you summer to fall transition outfits when you want to look fabulous. The flowy material will provide you with comfort throughout the day. a great print to pair with blazers or cardigans as you head back to work.
Runs roomy, able to size down if between sizes, Models wearing size Small (true size is Medium)