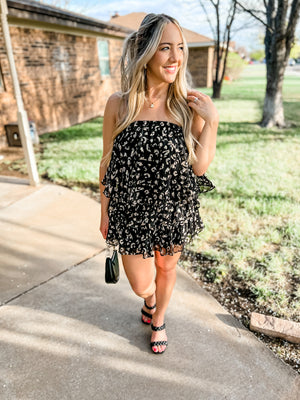 Leopard Tiered Romper
Looking for a way to make your summer wardrobe a little more fun?

The Leopard Tiered Romper is the answer! This skort romper is perfect for day or night, and has all your favorite features:

-Elastic waist and top

-Strapless

-Shorts under the skirt

But what really makes this romper stand out is its tiered design, which gives it an interesting look from all angles. And we love how it's made with a leopard print—it's one of our favorite prints this season!