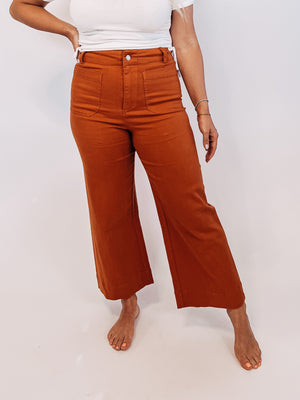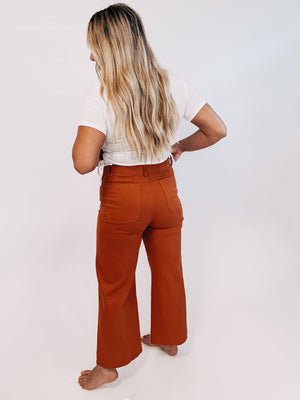 Cropped ankle wide leg stretch pants - Clay
The perfect transition pants for summer to fall, crop length for those warm Summer days and the perfect color to pair with vibrant tops now and sweaters in the fall. They have stretch which is a must for us! 
With the adorable front pocket details, these pants are the statement piece you need!
Wide leg, wide hem, and this soft wash make these ideal for work wear or a casual day on the town.
If between sizes you can size down, very stretchy! Model wearing size Small (true size is Medium)
Small (2-4)
Medium ( 4-6)
Large (8-10)